Lists make me happy. I love the idea of adding a little sunshine and happiness to the world. So, learn a little more about me and the things that make me so very happy.
My husband. He's pretty much the coolest guy in the world.
The pups. Everything they do makes me laugh. Did you see the video of Quincy walking backwards up the stairs yesterday? You can see it on
my Facebook page
.
New York City.
Mac & Cheese. Really, just cheese on everything.
Coffee on Saturday mornings with a good book.
An afternoon thunderstorm when I can take a nap.
Good smelling candles. I have a slight addiction to BBW 3 wick candles.
Hearing my nieces laugh. It is infectious.
Weddings.
Musicals. Newsies is one of my favorite movies.
Sunglasses.
Ice, cold beer - especially with a slice of fruit in it.
Farmer's Markets, especially the kind with samples galore.
Finally having sisters.
Christmas movies.
Summer dresses and flip flops.
My family.
Tulips. They are my favorite part of spring.
Mail.
Brand new pillows.
The changing of the seasons. The first spring rain, the first hot beach day, the changing of the leaves and the first snow. The best moments.
Yoga pants and comfy sweaters.
Good chapstick.
Girlfriend vacations. Just weekends spent with my best friends all over the country doing nothing but laugh and be ridiculous.
Road trips.
Target.
Witnessing random acts of kindness.
Peanut Butter.
Baseball games, beer, fried food and sunshine. Happy opening week!
This song:
Reading about the things that make other people happy and discovering new things to try myself. If you click on the link below, you'll get to many more lists like this one.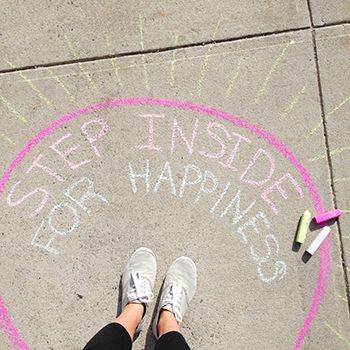 What makes you happy? Hopefully you'll get to enjoy a few happy moments this weekend :)